Nutrition in Edina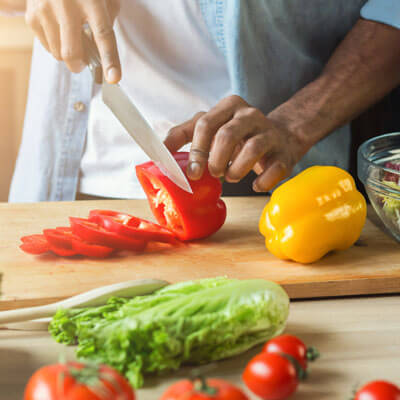 Eating right and being physically active are essential to a healthy lifestyle. You can control your weight and reduce your risk of many chronic diseases such as heart disease, diabetes, osteoporosis, and certain cancers and increase your chances for a longer life.
Finding Balance
Firstly, it's important to have a healthy relationship with food. You should be able to eat for nourishment and at the same time enjoy the pleasure of good food. This can be accomplished by making smart choices from each of the main food groups, finding a good balance between food and physical activity and getting the most nutrition out of your calories.
Drinking plenty of water and taking good quality vitamin and mineral supplements will also enable your body's metabolism to function effectively and flush toxins out of your system.
How We Help
Through a full nutrition screening, our health professionals can help you make informed choices about the foods you eat. We can help you understand how "why" you eat is even more important than "what" you eat and increase your motivation to eat sensibly. We also counsel patients as to how different foods and chemicals can affect one's metabolic rate, immune function, emotional state and body weight. In addition, we educate individuals as to how the body uses carbohydrates, fats, proteins, vitamins and minerals to keep it functioning optimally.
It's never too late to start eating healthy and you may have a lot more flexibility in what you can eat than you ever realized especially when you combine a healthy diet with an exercise and wellness program. Call Health & Wellness Center Edina to learn more about how we can help!
CONTACT US »
---
Nutrition Edina, Minneapolis, Twin Cities MN | (952) 562-2420