Chiropractic Care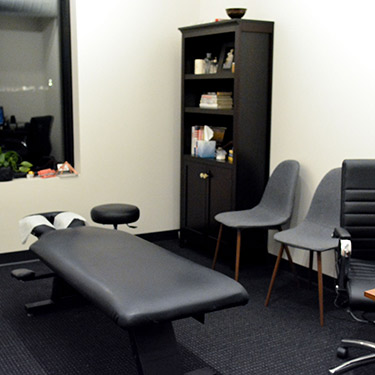 Everyone can benefit from less pain and a greater sense of well-being. If you're suffering from pain or aren't living at your highest potential, the team at Health & Wellness Center Edina is here to help you.
As chiropractors, we seek to restore the biomechanics, alignment and function of your nervous system. We'll perform a comprehensive examination to determine which areas of your body are out of balance, including your spine. With our precise adjustments, we'll align your spine so that your nerves can flow as they should, jump-starting your healing process.
Experience the Benefits of Chiropractic
Our whole-body approach to care looks at your structural and emotional health as well as nutrition and exercise. The benefits from our comprehensive care include that your entire body can function at a higher level, from the cell level upward. With your structure in balance, your joints won't experience the wear and tear that many think is normal as you age.
When your nervous system functions at 100%, you won't get sick as often. You'll have greater organ and hormone function and be able to perform at your highest level.
What to Expect
When you become a chiropractic patient, you will likely see us more often at the beginning of your care. As your pain levels improve, we'll decrease the frequency of your visits. We'll add in exercise and other self-care tips as appropriate. You'll receive all the tools you need to keep your problems at bay and prevent more issues from occurring.
Commonly Helped Conditions
Chiropractors see a broad range of different concerns. Some of the most common that we see at our office include
ADHD
Arm pain/numbness
Arthritis
Bed-wetting
Boost immunity
Carpal tunnel syndrome
Colic
Disc herniations
Ear infections
Extremity pain
GERD
Headache
Hip pain
Knee pain
Low back pain
Migraines
Pediatric problems
Plantar fasciitis
Pregnancy complications
Sciatic pain
Shoulder pain
TMJ
Trouble nursing
Tailored to Your Comfort Level
We'll explain everything we're going to do before giving you your first adjustment. You can ask all the questions you have and get the answers you need to proceed feeling comfortable. Know that we'll never put your body outside of its natural range of motion or do anything that will put your health at risk.
Same-day appointments are available. Call our team today to book your time with us!
CONTACT US »
---
Chiropractic Care Edina, Minneapolis, Twin Cities MN | (952) 562-2420