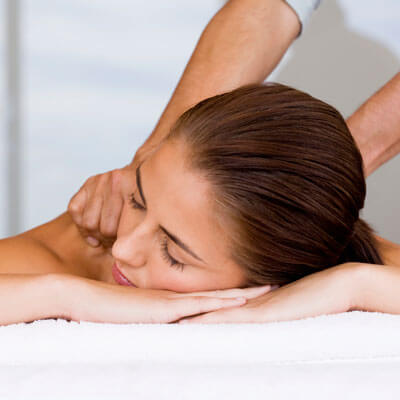 Massage Therapy in Edina
Massage is a system of pressing and kneading the soft tissues in the body, muscles, tendons and ligaments to reduce stress and fatigue while improving circulation. As one of the oldest healing arts today, massage therapy is widely used in both conventional and alternative medicine and is a very important component of many physical rehabilitation programs.
Various types of massage are used from deep tissue, to aid with blood circulation to sports massage, for injury prevention and flexibility, to therapeutic massage to promote stress relief, pain relief and rehabilitation.
Benefits of Massage
Decrease anxiety and stress.
Enhance sleep quality.
Greater energy.
Improve concentration.
Increase circulation.
Reduce fatigue.
Improve range of motion.
Ease medication dependence.
Relieve migraine pain.
Increase joint flexibility.
Lessen depression and anxiety.
Reduce spasms and cramping.
See more Massage Therapy benefits »
Promote tissue regeneration, reducing scar tissue and stretch marks.
Release endorphins – amino acids that work as the body's natural painkiller.
Enhance immunity by stimulating lymph flow – the body's natural defense system.
Improve flexibility, reduce blood pressure and restore proper fluid flow in the body.
Reduce post surgery adhesions and swelling.
Relax and soften injured, tired, and overused muscles.
Exercise and stretch weak, tight or atrophied muscles.
Help athletes of any level prepare for and recover from, strenuous workout.
Improve the condition of the body's largest organ – the skin.
Pump oxygen and nutrients into tissues and vital organs, improving circulation.
Increase the Benefits with Frequent Visits
Getting a massage can do you a world of good. Getting massages frequently can do even more. This is the beauty of bodywork. Taking part in this form of regularly scheduled self-care can play a huge part in how healthy you could be and how youthful you could remain with each passing year.
Budgeting time and money for bodywork at consistent intervals is truly an investment in your health. Remember: just because massage feels like a pampering treat doesn't mean it is any less therapeutic. Consider massage appointments as a necessary piece of your health and wellness plan, and work with your practitioner to establish a treatment schedule that best meets your needs.
Invest in your health today. Contact Health & Wellness Center Edina to get started.
CONTACT US »
---
Massage Therapy Edina, Minneapolis, Twin Cities MN | (952) 562-2420