BodySound Chaise in Edina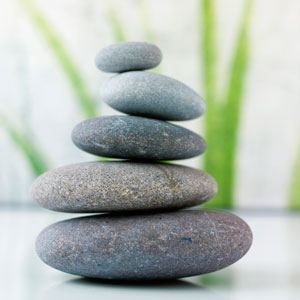 Stress and stress related illnesses are at epidemic proportions globally. However, our reaction to stressors can actually be one of relaxation. It's all a matter of learning how to generate a healthy response in the face of stress and to learn how to routinely exist in this state. And everyone can learn.
Stress and Your Body
When we experience fear-based emotions associated with stress we tend to shut down or act out in order to reduce our feelings of fear. Doing so disconnects us from our feelings, literally taking us away from our body. The key to feeling relaxed in the face of stress is to learn what it feels like to be fully present and relaxed.
BodySound technology induces a relaxed and present state of being that you can easily feel. The more you feel relaxed, the easier it gets to recreate these feelings. With greater use these relaxed feelings intensify making you more resistant to feeling the effects of stress and making it easier to recreate feelings of relaxation and presence even when you allow stress to get the better of you.
How It Works
Using music, the technology produces pleasant sound and vibrations, which induces a very deep state of relaxed drowsiness. The synchronized magnetic field induces a much greater state of presence, as a result of its interaction with the human energy system.
During your session, you are instructed to fall asleep, which promotes the development of drowsiness, but the intermittent changes in the intensity of the sound and vibration from the music typically keeps you from falling into a deep sleep. As a result of the changing intensity and greater presence you become profoundly relaxed, but over time you remain aware. You learn to appreciate how relaxed and present you can feel, which then allows you to recreate these feelings anytime and with further practice you learn to intensify them.
For more information on the BodySound Chaise, please visit http://toolstoawaken.com/
Let Health & Wellness Center Edina help you find true wellness in all areas of your life. Call us today at (952) 562-2420 to make an appointment.
CONTACT US »
---
BodySound Chaise Edina, Minneapolis, Twin Cities MN | (952) 562-2420